Electronic Recycling Service Area
Throwing away old electronic devices is not only harmful to the environment but also a potential security risk. Secure e-Cycle asks their customers to think twice before placing old, outdated or broken IT devices into the landfill and instead consider having the data wiped and the components of their device recycled. Items that can be recycled include cameras, cell phones, hard drives, fax machines, scanners, printers, stereos, televisions, typewriters, and many more.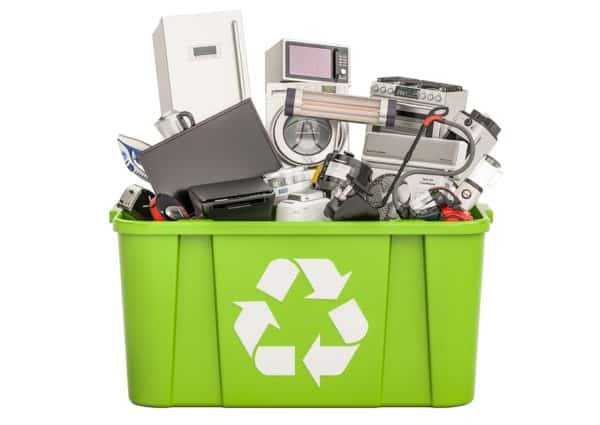 Where to recycle e-waste
Wondering where to recycle electronics? Secure e-Cycle provides efficient and affordable electronic recycling in Kansas City, Chicago, and their surrounding towns. Convenient options for pick up and drop off are available: schedule a pickup of your equipment at a location that's best for you, or bring it to the Kansas City, Kansas e-Cycle location.
Secure e-Cycle works to keep electric components out of landfills with the help of a certified recycling partner. You can trust them not only to recycle your unwanted devices but also dispose of their data securely, so you can rest easy that your private information remains private.
Who we serve
Secure e-Cycle has been serving loyal customers for over 15 years, including small businesses, medium-sized businesses, large corporations and even government agencies. They have expanded their client base to include Fortune 500 firms and business consultants, all who trust the Secure e-Cycle brand.
At Secure e-Cycle, customers are the top priority, wherever they are located. We take pride in our role as the number one electronics recycling and data destruction company in the area. Between our secure process to destroy company and personal data to our no-landfill policy that keeps hazardous waste out of the environment, we have perfected the process of e-waste recycling. Thousands have trusted us with their old computer equipment over the past decade, and we can't wait to serve you as well!
Learn more about our data destruction and e-Waste recycling services below or give us a call at 913-871-9040 today!