Items We Accept
Secure e-Cycle offers a 100% No Landfill Policy on all Recycled Equipment.
Two Convenient Options:
Schedule  pick-up of the equipment at your location, OR
Bring the equipment to our convenient Kansas City, KS location at Interstate 35 and Lamar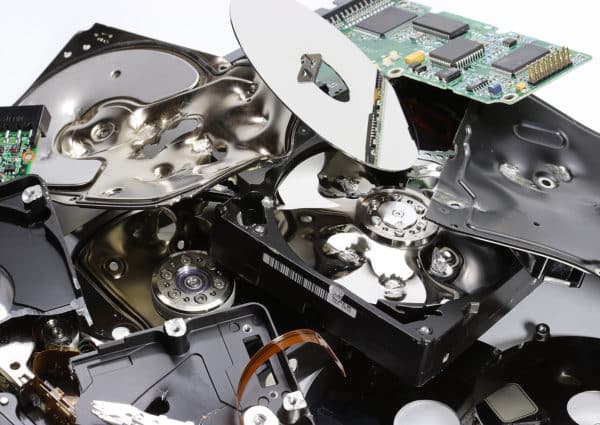 We accept the following items for responsible recycling. If you have questions about an item not shown on the list, please contact our office and we can tell you whether we can accept it for recycling.
• Audio and Video Tapes
• Batteries
• Cameras
• Cell Phones
• Circuit Boards
• Complete Computer Systems
• Computer Mouses
• Copy Machines
• CPU (towers)
• Data Cartridges
• DLT Tapes
• Docking Stations
• External CD-ROM drives
• External Modems
• Fax Machines
• Floppy Drives
• Hard Drives
• Keyboards
• L.C.D. Flat Screens
• Laptops
• Main Frames
• Matrix Switch/Multiplexers
• Microwaves
• Monitors
• Office Printers
• Overhead Projectors
• Palm Pilots Or Other Handheld Devices
• Power Supply
• Reel-To-Reel Tapedecks
• Scanners
• Servers (depending on size)
• Slide Projectors
• Stereos
• Stereo Speakers
• Switch/HUB Devices
• Tape Drives
• Telephone Systems
• Televisions
• Terminals
• Typewriters
• UPS Back-Ups/Batteries
• VCR/DVD Players
• Video Recorders
• Work Stations