Data Destruction and Removal
Information stored on your computer can include crucial data, such as passwords, social security numbers, phone numbers, and even business contracts or marketing plans. If you do not properly dispose your desktop, laptop, computer hard drive, and even pieces of equipment like printers, scanners, copiers, and fax machines, your information will be at risk.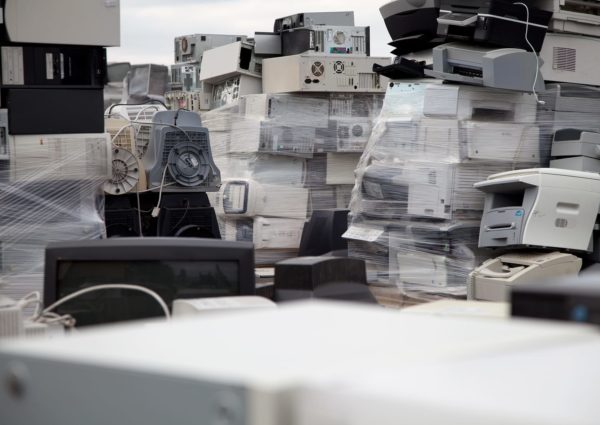 Save yourself the hassle, time, and money required to get rid of this information by letting a professional perform data destruction and removal. Secure e-Cycle has been disposing computer-related data for over ten years and understands its importance. Our techniques are top notch and ensure your information is completely removed.
Our data destruction methods are both approved by the Department of Defense and use serial numbers so we can track and report information throughout the entire process. Both data sanitization and physical destruction ensure all company asset tags are completely removed from each asset, providing you the most safety possible.
It's important to realize files you delete on your own are not completely deleted unless properly destroyed by a professional. Each data destruction and removal method differs in certain aspects. The process you choose will depend on your preferences.
One way to get rid of company or personal information from a computer or electronic device is data sanitization. This method essentially erases and cleans the hard drive, so it can be reused while maintaining its functional and remarketing value. Every device treated in the data sanitization technique undergoes a certified Department of Defense 5220-20M disk wiping process. This makes sure data is completely erased and can be used for other purposes and future endeavors.
In contrast, physical destruction tactics are recommended when you do not wish to reuse your computer. We use two methods to physically destroy hard drives: One uses a mechanical Hard Drive Crusher to destroy archived data by shattering the internal platters that contain the data, leaving the data unreadable. The second utilizes a shredding truck. The hard drives are fed through our mobile shredding vehicle designed specifically to shred hard drives and other media (i.e. tapes, microfiche) down to small pieces. Secure e-Cycle can perform the physical destruction process on-site at your location or at our Kansas City, Kansas plant. After the destruction process takes place, all hard drives are responsibly recycled by our R2 and ISO certified partner.