Secure Product Destruction Services
Why Use Product Destruction Services
Controlling product liability and protecting your company's reputation requires that all expired, rejected or unwanted product does not go to a secondary market.
If you throw it in the trash, someone might come by and scavenge it from your trash dumpster creating a possible liability to your company. It would pose a security risk if someone took your uniforms or badges/ ID cards out of the trash and used them for criminal purposes. Think of the public relations nightmare this would cause. So what is the solution?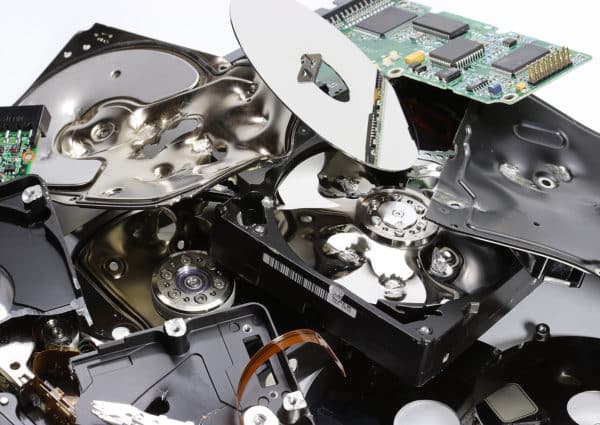 Secure e-Cycle: Kansas City Product Destruction
The solution: Secure e-Cycle provides the most secure and officially documented product destruction service available. We offer both destruction at your facility utilizing our mobile industrial shredder or a plant-based solution at our secure facility in Kansas City, Kansas.
In the past, we have destroyed products including defective wine and alcohol, retired uniforms, fishing knives, sports memorabilia, defective small appliances, buttons, and badges, plus a wide array of other products. Our Certificate of Destruction along with time-stamped photos of the destroyed material can be used to show compliance with any recall of products or other items creating a need for an official chain of custody.
Schedule Your Secure Product Destruction Service Today!
Find out how we can assist you in a secure, documented product destruction by calling us at 913-871-9040.