September 27, 2018
The Danger Of Old Phones With Your Data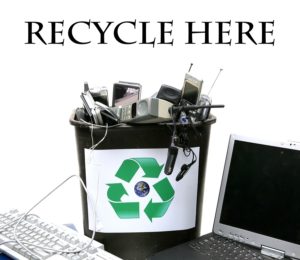 It seems like a new data breach hits the news every week. Millions upon millions of people have important personal information stolen, and that data can be used for any number of nefarious purposes.
As scary as that is, experts say that the most vulnerable source of personal information is your own smartphone.
Even if it never leaves your possession, you will eventually replace the device.
As the software is often older and less secure, the biggest risk is from security issues with old phones.
It's important to understand what you can do to mitigate these risks.
Erase Data
It is downright shocking how many people sell old phones without erasing their data.
All modern devices include an option for some variant of a factory reset, and doing it removes personal information and items from the device's storage.
That is the bare minimum necessary to protect yourself before letting go of an old phone, and this is true whether you sell it, recycle it or turn it in with your carrier.
The steps are simple for both Android and iPhone.
Additional Risk
Unfortunately, a simple factory reset isn't a perfectly thorough way to completely purge your personal information from a phone.
In fact, researchers have shown that it is reliably possible to recover passwords and other personal information from a large range of phones that have gone through the standard reset.
This leaves many users wondering if there even exists a safe way to dispose of an old phone.
Do you need to abandon all hope and simply take a hammer to your device?
As it turns out, there is a better way.
Safe Recycling
Typically speaking, the process of recycling a phone actually does destroy all of your data.  You'll have to wonder if you can trust the individuals responsible for the process when you relinquish the data.  Thankfully, there is a regulated system in place that can ease your concerns.
Certified phone destruction is a process that is designed specifically to keep your personal data out of the hands of strangers.  Even if you forget to restore the phone, it will never be powered on in the entire process.  Best of all, the system comes with a certificate of destruction that lets you know the process was completed safely.
Sure e-Cycle offers certified phone recycling
The process you can trust is available with Secure e-Cycle, a Kansas City electronic recycling service that you can trust.