September 26, 2018
Why You Should Recycle Your Old Electronics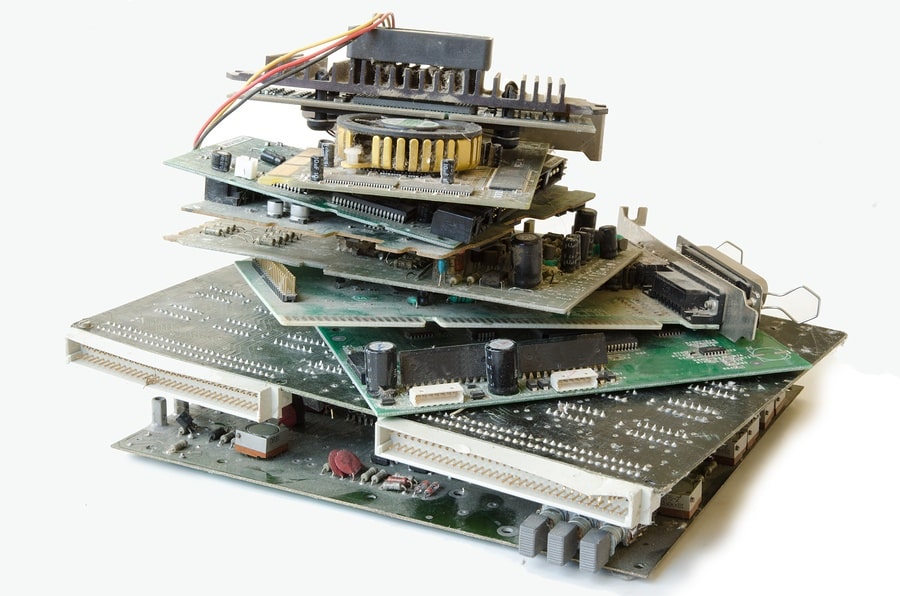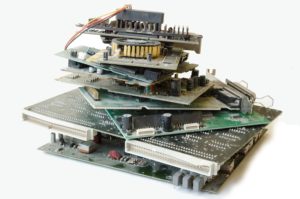 If you are upgrading or replacing your Electronic equipment, you are not alone.
In the US, we spent an estimated 228 billion dollars on electronic equipment in 2017. While those numbers have a huge impact on our wallets, there is an even greater impact on the environment.
Everything from TVs, computers, tablets, cell phones, printers and dozens of accessories that make up our repertoire of electronics eventually have to be replaced. Some types of equipment can be passed on as hand-me-downs or donated to charities, but often the rest are just disposed of.
This also includes the chargers and batteries that power our devices, and there is another list that includes appliances, electric razors, coffee makers, and basically anything that needs an electric plug to operate.
Like everything else, there is a responsible way to dispose of old electronics and that makes the world a better and safer place.
Why Recycle Electronics?
Electronics Contain HAZMATS
Environmental responsibility is the main reason to recycle.
Electronics contain numerous elements called HAZMATS, or Hazardous Materials that are harmful to the green of our world.  In a landfill, these cause serious contamination in the ground and in the water supply.
As we replace our old TVs and Monitors, it is important to know that some of these older types can contain as much as 8 pounds of lead.
Lead is just one of the harmful elements they contain. The batteries that power our electronics contain Lithium, and other heavy metals plus chemicals and acids that can be poisonous.
It is for these reasons that many communities do not allow electronics to be dumped with the regular trash and have specific drop off points for these materials. Your local DPW can tell you what the policy is in your community.
Electronics Contain Valuable Raw Materials
Many of the materials found in devices and the batteries that power them are valuable. Recycling not only protects the environment but conserves valuable natural resources as well.
Lead, copper, aluminum and even gold are used to build computers and other devices.
Learn about what it takes to build a PC. Mining for minerals is an impact on the environment, and anything we do to minimize this impact is worthwhile.
Electronics Contain Personal Information
Your personal devices are a goldmine of personal information including bank account numbers, charge accounts, your address, phone list and an endless list of your shopping history and contacts.
Stored account information is a gold mine for those who steal personal identity info. The best way to avoid this is by properly recycling your device through a company that will destroy or erase the information.
This is critical to individuals but even more so for companies with devices that contain customer information.
E-cycle Where You Buy
Another recycling option is to return old devices to the retailer where you are buying your new device. Many retailers and manufacturers offer recycling as part of their community service.
Get Cash for Being Environmentally Friendly
There are many businesses that will turn clutter into cash.  Many people upgrade perfectly useable devices because they simply want a better performing device but just because your tablet is two years old does not mean there isn't a market for it and that it does not have value you can turn into cash.  You can turn that old device into a payment towards a newer one.
Your Trusted Kansas City Electronics Recycling Service
Secure e-Cycle Lee's Summit Electronic Recycling of Kansas City, Kansas is a professional service with over 30 years of experience in the proper and secure disposal of data devices of all types.
Pick up and drop off services available at their office located at 3052 South 24th Street, Kansas City, Kansas.
Secure e-Cycle does not use landfills and supplies a Certificate of Destruction if you need that documented in writing. The Secure e-Cycle is R2 and ISO Certified.  For more information call 855-ITCYCLE ( 855-482-9253) or 913-871-9040.
Recycle responsibly for a safer, more beautiful world.