Overland Park Electronic Recycling
Overland Park Recycling Collection and Drop Offs
We provide pick up services in Overland Park, KS area. We take pride in serving the vast majority of clients at reasonable or affordable costs. In addition to collecting, we also offer special need services such as facility closure, community recycling events, and CRT recycling at reasonable charges.  We also accept recyclable materials dropped at our warehouse location.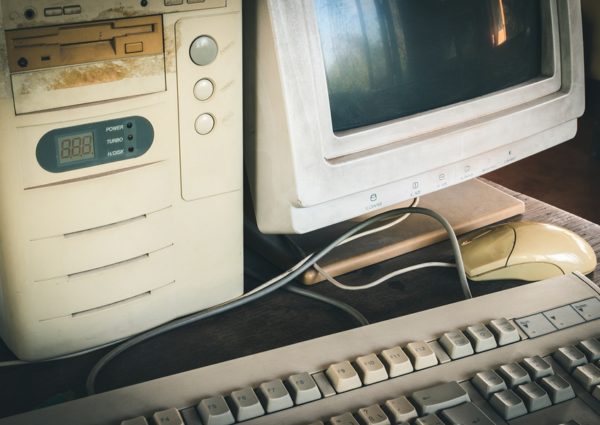 Overland Park Hard Drive Recycling
When disposing of obsolete computers, data destruction on the hard drives is paramount. Most people think that reformatting is enough. However, that is not the case. We understand the significance of data security, and we assure you that any info on the hard drive is obliterated.
Our state-of-the-art hard drive recycling and disposal ensures identity theft or access to sensitive information is secured. Furthermore, we can overwrite the data by the Department of Defense Specifications or eradicate the drive.
Overland Park Computer and Peripheral Recycling
Computer recycling and disposal must be done in not only an environmentally safe manner but also by the law. Apart from being EPA compliant, our shredding procedures and data destruction surpass the required standards.
Reusing is prioritized before recycling. However, if the computers can no longer work, individual components are used as parts. If the unit is obsolete, we break down and sort all the by-products such as plastic, wires, glass, and metal before melting them for utilization in the manufacturing industries.
Overland Park Television Recycling
Even though defective, televisions have valuable materials that can be used in producing other items. Instead of throwing them away as trash, let our experts handle the recycling the disposal for you. The TV tech is a notch higher, and new advanced ones are produced forcing consumers to get rid of old ones.
Overland Park Mobile Phone Recycling
Studies show that 75% of mobile phone users keep their old phones in the house while others throw them away. It causes soil and water contamination since it contains toxic substances like cadmium, lead, and mercury.
Why Recycle Mobile Phones and Electronics?
• Cell phones contain essential materials such as gold, copper, platinum, and silver.
• Reduces pollution by minimizing greenhouse emissions
• Reuse metals in manufacturing new phones
• Saves energy
If you are looking for an Electronic Recycling in Overland Park provider, get in touch with us. Secure e-Cycle is ISO and R2 Certified with years of experience.