Fast and Easy Leawood Electronic Recycling
Do you have an old television sitting in your garage collecting dust? How about an old cell phone that you don't use anymore? If you're like most people, you probably answer yes to at least one of these questions. If so, electronic recycling could the perfect service for you. If you live in Leawood and you would like to schedule an electronic pickup, reach out to Secure e-Cycle today! We specialize in incredible Leawood electronic recycling solutions that are focused on being environmentally friendly. If you have questions about electronic recycling or e-recycling, be sure to give us a call today!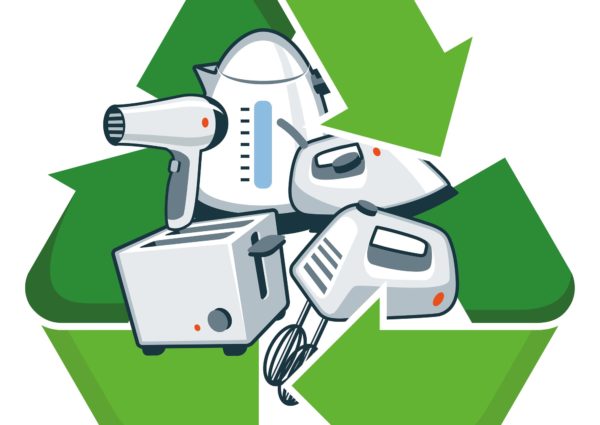 What Can be Recycled
When deciding if Leawood electronic recycling is for you, first consider what kind of electronics that you want to dispose. After that, it must be on the list of approved items for e-recycling. For a list of the products that qualify for electronic recycling, see below:
Televisions
Computers
Computer components (keyboards, mouse, etc.)
Stereos
CD/DVD players
Printers/fax machines
Microwaves
Refrigerators
And more!
If you have a different electronic device and you're not sure if it qualifies, give Secure c-Cycle a call today. We have electronic recycling experts standing by waiting to answer any question you may have. From cleaning up space in your home to doing good for the environment, e-recycling has many great benefits.
Benefits of E-Recycling
Let's face it, getting rid of stuff is a good feeling. In a sense, it's like having a weight lifted off of your shoulders. Whether you've been waiting to get rid of that refrigerator in the garage or you have a bunch of cell phones sitting around, e-recycling is the perfect solution for you. Check out the many benefits of Leawood ecycle services
Less harm to the environment
Keeps harmful material out of garbage
Creates better air quality
Allows more space in your home
Provides a source for getting rid of stuff
Adds more resources for recycling
If you've never done any e-recycling, you're missing out. Not only can you do good for the environment, you can finally get rid of that stuff you've been holding onto for decades. You might not realize it, but some electronics out there can be very harmful to the environment, so they must be disposed of properly to prevent any damage.
Leawood Electronic Recycling at Its Finest
When searching for a dependable company for your e-recycling needs, you want to work with one that cares deeply about your needs. Secure e-Cycle is here for you! Call us today for the most trusted service!
In order dispose your electronics properly, e-recycling is a must. For more information, contact the Leawood electronic recycling specialists today!