Independence Electronic Recycling Solutions
Electronics are a big part of the world we live in today. Phones, computers, cameras, televisions — the world is constantly flooded with electronic equipment. But just like all machines and electronics out there, they don't last forever. Over time, parts wear out, components fail, and electronics see the end of their life. But what happens next? Once a television stops working or a computer performs slower than a snail, we might see if we can get it repaired. But with rising costs for repairs and the time it takes to get the service completed, many people decide to throw away their old electronics and start fresh. Since the explosion of electronics a few decades ago, that's the way everyone seems to do it. But one option that has been growing in popularity is electronic recycling.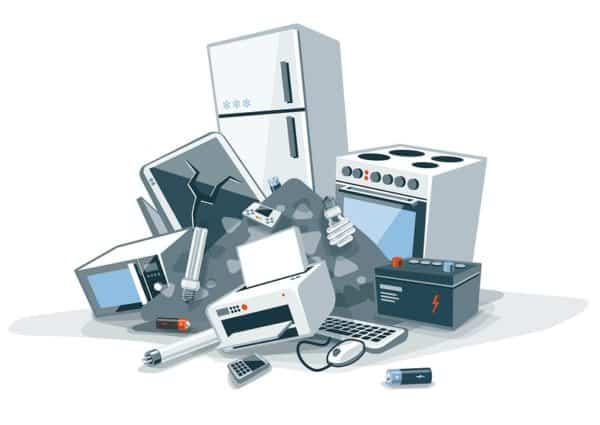 What is Electronic Recycling?
Electronic recycling involves the proper disposal of electronics such as computers, televisions, home stereos, and more. When these products no longer work, an approved electronic recycling center can take these items and recycle them properly. These products can either be refurbished or recycled for making other products. Some companies claim that they offer electronic recycling, but these companies may use methods that aren't very environmentally-friendly. In order to recycle this equipment correctly, it must be handled by a professional company that understands the proper procedure.
What Qualifies for E-Recycling?
There are many electronics that we use every single day. When a part breaks or the product fails altogether, disposing of it properly can be very beneficial to the environment. E-recycling is the solution! But what type of electronic equipment can be recycled through electronic recycling? Check out the list below to see what qualifies:
Televisions
Computers
Keyboards, monitors, printers, etc.
Refrigerators
Microwaves
Cell phones and home phones
Home stereo systems
CD players
DVD/Blu-ray players
Fax machines and copiers
And more!
Not sure if one of your household goods applies? Call Secure e-Cycle today and we'll give you a clear answer to what you can and cannot e-recycle. Improve the environment with electronic recycling today!
Benefits of E-Recycling
Before e-recycling was established, millions of tons of electronics were thrown into the trash every single year. And the sad part is, many of these pieces could have been recycled. While we are still dealing with a recycling problem, we are making strides in the right direction. Here are some benefits of electronic recycling:
Better for the environment
Makes us environmentally-conscious
Provides more resources for recycling efforts
Keeps harmful products out of the trash
We Can Help You E-Recycle!
Have electronics that you want to recycle? Live in Independence, KS or surrounding areas? Then call Secure e-Cycle today! We've worked hard to become the Independence electronic recycling center of choice. Call us today to learn more!