Gardner Electronic Recycling Solutions
With the rapid pace of technological advancements, the life cycle of many electronic components keeps getting shorter and shorter, creating more e-waste than ever before. Don't throw your old electronics in the trash! Many computer parts and batteries are harmful to the environment, and throwing them away only contributes to our growing pollution problem. Secure E-Cycle is the solution for your personal, home, or business Gardener electronic recycling needs!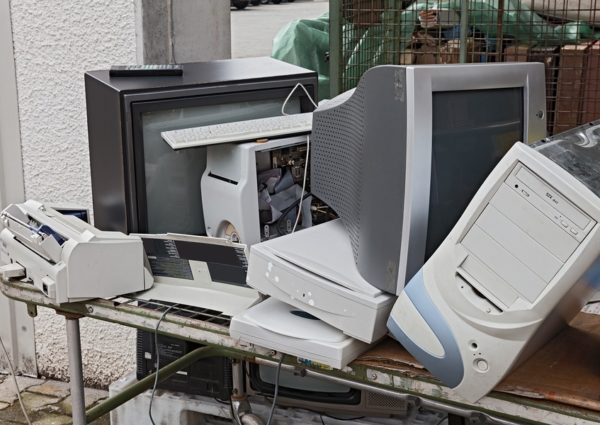 What is Electronic Recycling?
Electronics are made of many parts that can be broken down and reused or recycled. Unlike regular recycling facilities, which are unable to effectively recycle computers and electrical components, electronic recycling facilities like Secure E-Cycle specialize in taking electronics apart and breaking them down into reusable parts. E-cycling encourages people to reduce, reuse and recycle instead of disposing of electronic items in landfills. This keeps toxic metals out of the soil, water, and air while extending the life cycle of items that can be difficult or costly to produce.
What Items Can You Recycle?
Most items with computer parts, plugs, batteries, or screens qualify for electronic recycling. If it turns on, chances are Secure E-Cycle can recycle it!
Here is a list of acceptable items:
Televisions
Computers
Refrigerators
Microwaves
Cell phones and home phones
And much more!
If you have any questions, or if you'd like more information on what can be recycled, call or contact Secure E-Cycle, where our experienced and certified technicians will be happy to assist. You can help us keep Kansas clean by recycling old electronics!
How E-Cycling Benefits Everyone
With our increasing dependence on computers and devices, electronic recycling is essential to preventing unnecessary waste from piling up in local landfills where heavy metals can contaminate Kansas groundwater and soil. E-Cycling also provides more resources for reuse, reducing the need to manufacture more parts or mine for essential metals. In the end, it's a win-win! You get to clear out space in your home, office, or storage building, and you protect natural resources.
We Can Help You E-Recycle!
Secure E-Cycle can safely dispose of computers, cell phones, batteries, and other electronic devices! As a locally owned electronic recycling facility, we're passionate about serving the Gardner community. Contact Secure E-Cycle today for more information or to schedule a recycling service! 913.871.9040