De Soto Electronic Recycling Solutions
Whether you're clearing out an old garage, or upgrading your business computers, you're sure to come across some outdated and unneeded electronic equipment. Don't toss them in the trash! Today's modern computer devices contain multiple pieces and parts that don't belong in the landfill. In fact, many electronic items contain heavy metals that can leach into the soil and groundwater reserves. Electronic waste, or e-waste, is one of the fastest-growing segments of solid waste management, which is why Secure E-Cycle is here to help! We serve the De Soto, Kansas region by providing complete electronics recycling solutions for residents, industries, and businesses!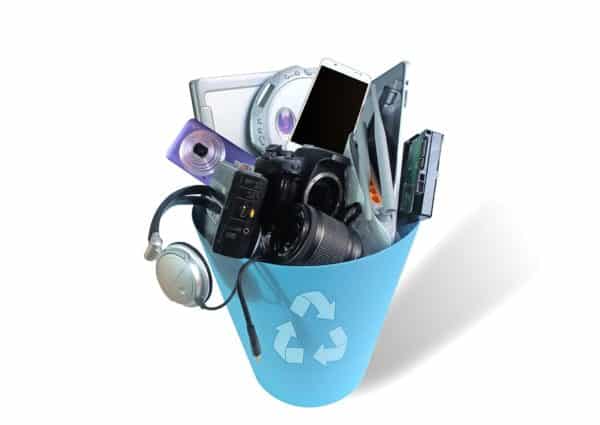 What is Electronic Recycling?

Known as e-cycling, electronic recycling refers to the process of refurbishing, recycling, and donating computer components and electronic equipment instead of discarding them in the trash. Whether it's the glass from a broken television screen, the metal inside a computer hard drive, or the plastic housing of an old stereo system, e-cycling is a great way to manage electronic waste and reduce our impact on the environment. All items are inspected and sorted before being reused or broken down into parts for recycling.
What Items Can You Recycle?
If you have appliances and electronic equipment that require a battery or a power supply, or if your items have screens or built-in computers, they most likely qualify for electronics recycling!
Commonly recycled materials include:
Televisions
Computers
Refrigerators
Microwaves
Cell phones and home phones
And much more!
How E-Cycling Benefits Everyone
Electronic recycling benefits everyone in the long run! It's better for the environment, and it provides more resources for recycling efforts, keeping valuable materials out of local dumps. It also keeps electronic clutter from taking over your home or office and minimizes your security risks. After all, some obsolete or broken electronic devices can still contain personal data such as credit card information or banking transactions that could put you at risk of a data breach. With Secure E-Cycle, our recycling process ensures your data is completely protected before items are donated, reused, or shredded.
We Can Help You E-Recycle!
Protect the environment by doing your part to keep electronic waste out of Kansas landfills! With Secure E-Cycle it's never been more convenient to recycle your old electronic devices, or more affordable!  If you have any questions or concerns contact us today to learn more!