Basehor Electronic Recycling Solutions
It's easy to let old electronic devices pile up at home, and in the office. From outdated laptops to old cell phones, obsolete CRT televisions and broken printers, they're just sitting around gathering dust. Don't toss them in the trash! With Secure E-Cycle, your electronic devices can be recycled in a process that benefits the environment and our Basehor community.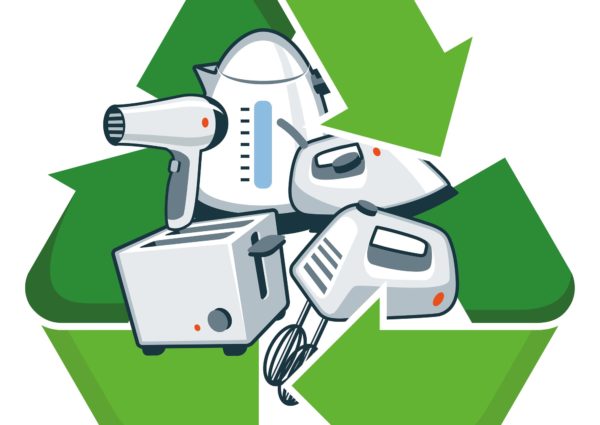 What is Electronic Recycling?
Plastic and glass are easily processed for reuse in local recycling centers, but electronics, which contain recyclable materials like glass, metal, and plastic, are a little more complicated. Electronic recycling, or e-cycling involves breaking down each item into components that can be recycled, repurposed, or sold rather than disposed of in a landfill. Whether it's the glass from a broken television screen, the metal inside a computer chip, or the plastic housing of a stereo system, e-cycling is an effective way to manage electronic waste and reduce our impact on the environment.
What Items Can You Recycle?
If you have office or household items that turn on, plug in, use batteries, or hold a charge, chances are they can be recycled. If you're looking for Basehor electronic recycling services, Secure E-Cycle is capable of handling most electronic items, including:
● Televisions
● Computers
● Refrigerators
● Microwaves
● Cell phones and home phones
● And much more!
Wondering if your device or appliance qualifies for e-cycling? Call Secure E-Cycle today, we're happy to help determine if your items are accepted! Let's keep e-waste out of landfills, and out of your garage!  Call 913-871-9040
How E-Cycling Benefits Everyone
From preventing heavy metals from entering groundwater, to reusing computer chips, E-Cycling is fantastic for the environment. There other great reasons why we should all be recycling electronics, though. In some cases, devices or appliances that would have gone to the landfill can be refurbished and donated to local families in need. And increasing the supply of recycled materials helps keep consumer costs down, as used or recycled components are generally cheaper than those made new from scratch.  It also opens up space in your home or office, and more room is always a good thing!
We Can Help You E-Recycle!
Whether it's a few devices at home, or a storage facility at work, if you need electronic recycling in Basehor, Kansas, Secure E-Cycle is here to help. Schedule a pickup with our mobile recycling trucks, or Contact us today to learn more!