Baldwin City Electronic Recycling
Baldwin City is a town that's rich in history and culture. Its beautiful gardens and annual maple leaf festival are just a few characteristics that make the area such a family favorite. As more and more technological advances are made in our country, Baldwin City is just one of many towns that are incorporating modern technology with tradition. Families are always seeking the next best model of phones and computers to enjoy. But where do the outdated electronics end up going? Simply throwing them away can be detrimental to both the environment and your privacy. Choosing a certified electronics recycling service is the best course of action.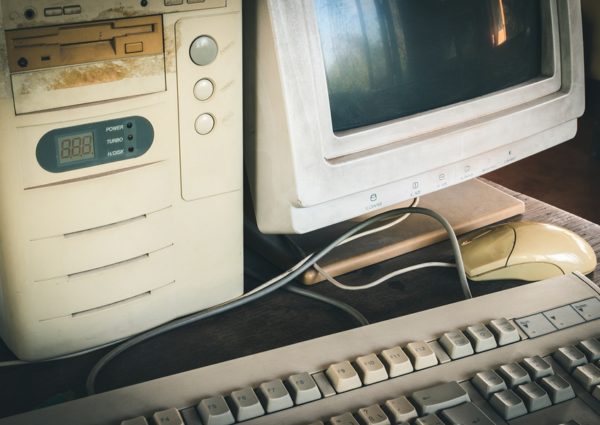 What is E-Recycling?
Electronic recycling is a more environmentally-friendly disposal method for electronic devices like computers, TVs, cell phones, and more. Secure E-Cycle will take your broken or outdated electronics and recycle them completely with our 100% No Landfill Policy. Other Baldwin City secure recycling services may not handle your equipment properly, and these items may end up in landfills or dumps, where harmful chemicals that result from their decomposition can seep into the ground and harm the surrounding environment. Secure e-Cycle will make sure that all of your old electronics get recycled and that your community doesn't suffer from this e-waste.
What Qualifies for Electronic Recycling?
There are many electronic devices that you use in your day-to-day life that can be e-recycled. Here are some items that Secure E-Cycle can process at our facility:
Home stereo systems
CD players
DVD/Blu-ray players
Fax machines and copiers
And more!
The Benefits of E-Recycling
As we approach a greener, more environmentally-conscious era, it's good to remember why e-recycling is beneficial for both you and your community:
The data stored on your electronic devices won't fall into the wrong hands because your items are being handled by a certified facility.
The resources that come from recycled electronics can save manufacturers money on supplies.
The e-waste that results from electronic composition is greatly reduced, saving soil and water quality in the surrounding environment.
We can help with all of your electronic recycling needs!
Secure E-Cycle is here to help you find eco-friendly solutions to your electronic disposal needs. You can either schedule a pickup or come to our facility with your items. Call now to learn more! 913.871.9040